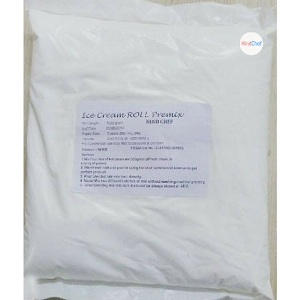 Ice Cream Roll Premix is to used with pan ice cream machine. It is made up of 100% natural and fresh ingredients. It's simple recipe and even texture makes it more likely to use for ice cream rolls. It saves a lot of time and keeps your kitchen mess free. We supply ice cream roll premix all over India.
Its key ingredients are milk powder, sweeteners or sugar, natural flavour like vanilla and natural stabilizers.
Click on, ice cream roll premix recipes, to know more about its flavored recipes.
---
Process To follow: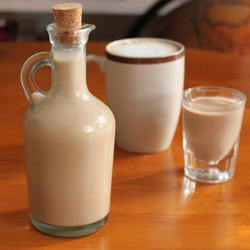 The process of making ice cream rolls using premix is very simple. Add 4 L milk in 1 Kg premix. Stir it well until you get the consistency in  ice cream base. You can use additional flavor like oreo, kitkat, banana and give rise to new recipes.
We supply 3 flavors of ice cream roll premix, plain, vanilla and chocolate. We also supply customized flavors.
---
Price:
The price of ice cream roll premix is 200 Rs./Kg + 5% GST